Building resilient websites
Or: how to make web stuff that doesn't suck
This presentation was first given in June 2020, and gives a broad data-informed view of the ways that wesites can fail for users and what web developers can do to ensure their sites are resilient.
Slides with transcript (PDF, 10.5MB)
You can view the video here.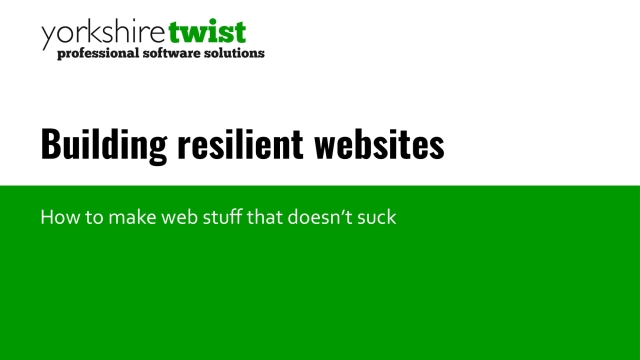 How you can get in touch
The easiest way to contact us is by email, just drop us a line us at enquiries@yorkshiretwist.com. You can also leave a message on 07714 753792 and we'll be back in touch as soon as possible.